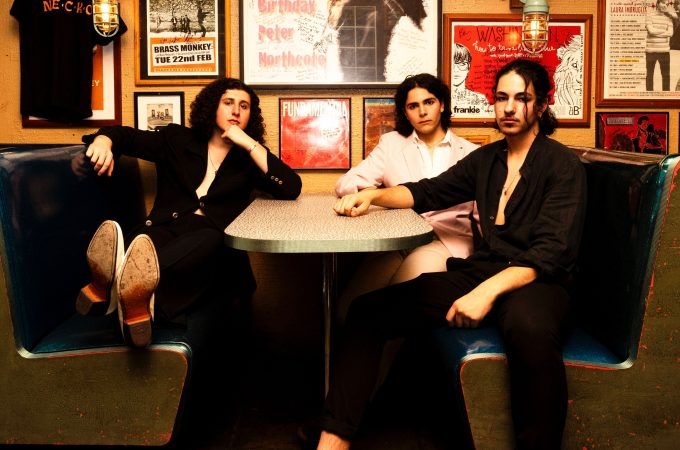 Necko
Friday
28 Jan
8:30 pm - 10:30 pm
Schuss Bar
Saturday
29 Jan
6:30 pm - 8:30 pm
The House of Ullr
Sunday
30 Jan
9:30 pm - 11:30 pm
Lounge Bar
"Truly an epic project – it feels like every different component of this is sharing its own story, pain and experiences – mind blowing stuff." – Triple J 
Sydneysiders Necko deliver a rush of nostalgia with their retro-flavoured rock and roll grooves, wailing choruses and elaborate instrumental breakdowns reminiscent of British blues-rock linchpins circa late '60s to early '70s.
A classic trio lineup, the band is led by frontman and namesake Alek Necko (vocals, guitar), with Reno Torrisi (drums) and Alex Parsa (bass, keys).
Selling out shows in their hometown within the first three months of playing live set the group up for their debut release: Thirsty Merc co-written and Page-esque riffed 'Wicked Woman', which arrived mid-February 2023. Starkly contrasted numbers 'You Don't Gotta Be Alone Anymore' and 'Animal' followed shortly thereafter, displaying a diversification in classic rock themes to tease their eponymous debut EP, which became available on June 2, 2023 and was mixed by Grammy-winning Detroit-based producer Al Sutton [Greta Van Fleet – From the Fires].
Dynamic early stage performances impressed and quickly earned the boys an invitation to perform for Australian rock legends The Radiators on their national tour.
For everything Necko, discover through the link below.
Buy Tickets