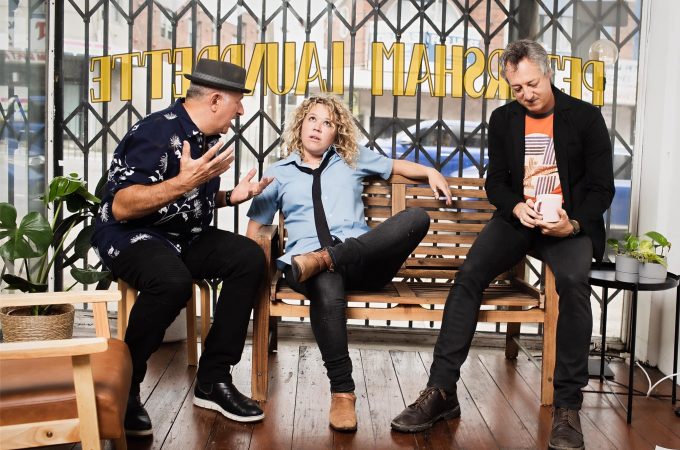 Genevieve Chadwick
Friday
28 Jan
11:00 pm - 1:00 am
Lounge Bar
Saturday
29 Jan
7:30 pm - 9:30 pm
Cascades
Sunday
30 Jan
5:30 pm - 7:30 pm
The House of Ullr
Imagine if Janis Joplin and John Lee Hooker had a baby together; musically, this girl would be the offspring of that union. She looks like an angel, roars like a lion, and plays guitar like a demon.
Genevieve Chadwick is a ferocious vocalist who will get your blues motor running. Husky & impressive, Genevieve touches the very soul of an audience with her original brand of blues & roots, exuding raw energy by the bucket load. Genevieve has the gravelly, powerful voice of someone twice, three times, her age.
She has been described as "Raucous, untamed and exceptionally talented", a "ferocious vocalist" the "unknown daughter of the great Janis Joplin", but Genevieve makes her music, on her terms, in her unique way.
In a breakthrough year, Genevieve supported Joan Armatrading, Beth Hart, Ben Caplin and Allen Stone on their Australian sideshows and was selected as one of only three Australian artists to become part of the global Playing For Change music project.
In turn she signed a new record deal and consequently, released her much-anticipated second album, produced by The Hit Factory's Grammy award-winner Mark Johnson (Paul Simon, Playing For Change, Jackson Browne, Taj Mahal, Rickie Lee Jones, Keb' Mo', etc.). She also appeared in Maroon 5's "Daylight" video made by Playing For Change, which has been viewed over 15,000,000 times on YouTube.
With 2 albums under her belt, Genevieve succeeds internationally, touring Canada, Germany and Spain performing at some of Canada's and Germany's premier music festivals (Salmon Arm Roots and Blues, Folk on the Rocks, Artwells and Grolsh Blues Festival, Blacksheep Music Festival) and venues.
On stage, she inevitably lives up to her reputation for giving her all. Offstage, her talent is equaled only by her humility. There's no doubt she's already made her mark, but that mark is about to get a whole lot bigger. Expect to discover not just an artist, but a real star in Genevieve Chadwick.
Buy Tickets