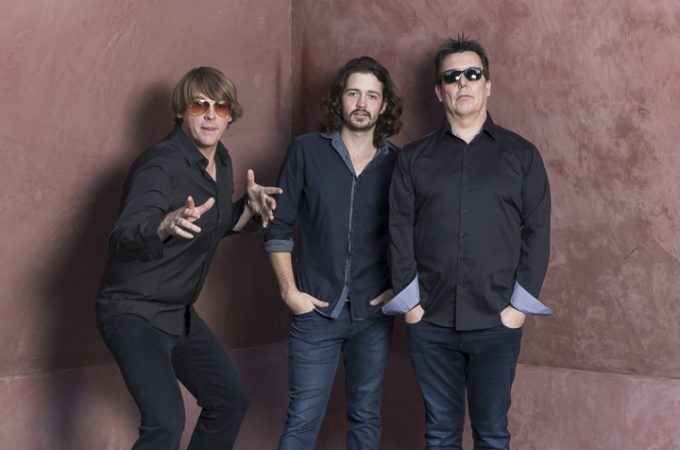 The Sun Bears
Friday
28 Jan
12:00 am - 1:30 am
Keller Bar
Saturday
29 Jan
5:30 pm - 7:30 pm
Schuss Bar
Sunday
30 Jan
11:00 pm - 1:00 am
Keller Bar
A SunBear is equally happy, delicately eating a coconut or savagely taking on a tiger. The boys in the band relate to that on every level. Throwing everything they have into each note The SunBears are a fully immersive, energetic and original contemporary blues trio with the sort of show you have to see, to believe!
After retuning from playing killer shows in Europe in 2019 the boys kicked into top gear in 2020 taking their high energy original contemporary blues sound all over Australia, supporting the release of their debut single "Set Fire To My Heart"… then COVID hit mid tour. Undeterred, The SunBears released their next single "Hurricane" mid pandemic and set about recording their third single.
Setting up their recording equipment on a farm on the South Coast of NSW in Moruya, the boys banged out their third single 'Devil Smile'. The single was released on the 8th of May and quickly took the #1 spot on AMRAP National Metro Charts and remained in the top 10 AMRAP Metro charts for 5 weeks.
Sweating like maniacs as they perform each song with their hearts out for all to see, The SunBears are not just another blues band…they will entertain you, make you move and most definitely make you love the blues!
CC Hall – Gtr/Vox
Dylan Harding – Drums
Craig Marshalsey – Bass
Buy Tickets