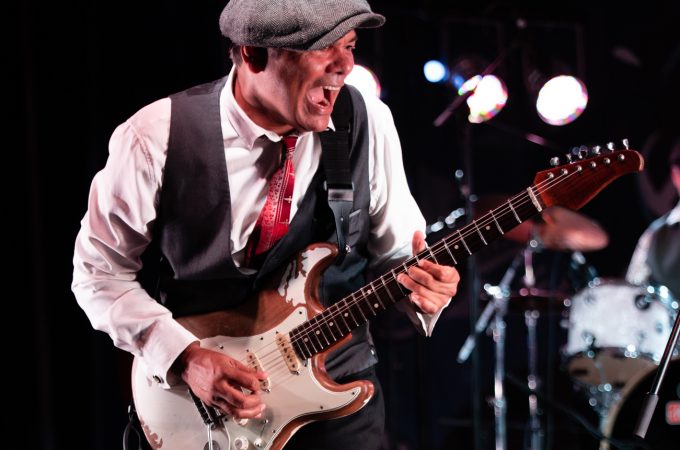 Steve Edmonds Blues Quartet
Friday
28 Jan
11:30 pm - 1:30 am
Schuss Bar
Saturday
29 Jan
11:00 pm - 1:00 am
Keller Bar
Sunday
30 Jan
6:00 pm - 8:00 pm
Keller Bar
Steve Edmonds is a highly respected Singer/Guitarist in the Australian Blues community. Years as sideman to the stars (Johnnie Johnson, Hippo's, Billy Thorpe, Barnes, Renee Geyer, Doug Parkinson etc) as well as touring & recording the Steve Edmonds Band (a blues /rock institution)
The STEVE EDMONDS BLUES QUARTET however,   is a new BLUES band. Featuring a hand picked Rhythm section of Sydney Blues legends comprised of Ben Elliott (drums)       Artie Taylor (Double Bass) &  Mike Gubb (Organ) . Joining Steve in an exciting and traditional tribute to some of the greats.
Playing material that covers SWING, JUMP, JAZZ, TEXAS,WEST COAST ,NEW ORLEANS FUNK and cool original material to compliment a killer set. From slow burning blues to up-tempo Jump Blues Shuffles they were a festival highlight last time.
The SEBQ respectfully sports a vintage blues ethic and styling in all manner.
This highly experienced Blues Quartet will raise the bar and delight all Blues & Jazz enthusiasts with their dynamite playing and rugged good looks!
Buy Tickets