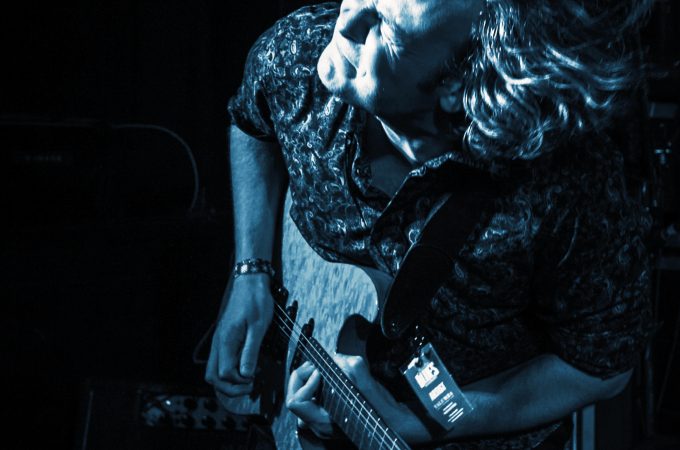 Simon Kinny Lewis
Saturday
29 Jan
10:30 am - 12:30 pm
Alpine Bar
Saturday
29 Jan
8:30 pm - 10:30 pm
Keller Bar
Sunday
30 Jan
1:30 pm - 3:30 pm
Merrits
Australian blues artist SIMON KINNY-LEWIS has performed/recorded with the cream of the blues crop including Robben Ford, Chris Cain, Josh Smith, Kirk Fletcher and many more. Not only recognised as a virtuoso guitarist but also as an impressive singer and songwriter, Simon's approach has been described as a musical intersection in which tradition, modern tendencies and personal style are enriched by pure emotional release.
He has produced 8 albums to date with three latest #1's on The Australian Blues and Roots Airplay Charts. His latest album " King Biscuit " ( 2021 ) produced by Guitar legend Robben Ford and Grammy award winning engineer Casey Wasner featuring Robben Ford, Josh Smith, Kirk Fletcher, Ray Beadle, is receiving great international recognition in the highest ranks of the current Blues scene.
5-time Grammy Winner Steve Lukather (Guitarist from Toto, Michael Jackson) commenting on Simon's 2016 album 'Street Blues'. "Great man. Your voice has a little Bonamassa in it…which is cool. Love the tune too. KILLER solo!"
"An incendiary guitarist who simmers and burns!"– Bucky O'Hare, Blues Blast Magazine (USA) "Simon Kinny-Lewis is the full package. Live, he beams with energy, soul and passion for the music. His guitar playing is up there with the best guitarists of today, conveying all of the right elements that make an enthusiast satisfied, including tastefulness, technique and great tone." – Ethan Burke, Bluessource.net
Absolutely wonderful playing, you can hear the smiles on their faces as they bust through this set. Great on all fronts. – Josh Smith – leading US blues guitarist.
Simon has a great command on the guitar and vocals along with wonderful songs, teaming up with my friend Robben Ford to make a great, contemporary blues record." – Kirk Fletcher – leading US blues guitarist.
"What I look for is timing and performance..and Simon is top on both of those."
Simon Cotsworth – Producer/Engineer (Seal, Santana, George Benson and Simon Kinny-Lewis)
Buy Tickets