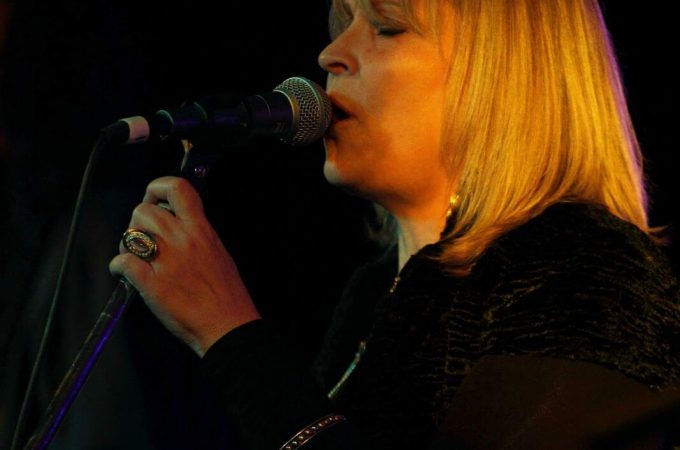 Michelle Vandermeer
Friday
28 Jan
6:00 pm - 8:30 pm
Village Square
Saturday
29 Jan
8:30 pm - 10:30 pm
Schuss Bar
Sunday
30 Jan
5:00 pm - 7:00 pm
The Pub
The Sydney Blues Society's 2010 Performers of the year have been longtime favourites of the Sydney blues scene, consistently leaving audiences of all ages yelling for more. Their constantly changing repertoire of original tunes and selected covers showcase the multitude of styles which make up the blues genre.
The band represented Sydney in 2011 at The International Blues Challenge in Memphis. Whilst not winning a place the band scores were mostly 9's and 10s!
Vocalist: Michelle Van der Meer has been described as "among the most stunning blues singers active in Australia's scene today".
Michelle possesses a vocal style well steeped in tradition, singing very much in the vein that made Big Mama Thornton, Etta James and Bessie Smith  popular. Michelle won the Australian Blues Music Awards' Best Female Artist, 1998
Keyboard:Alison Penney (Hippos, Money Makers, Vibrolators, Cyril B Bunter)
'"This girl plays piano like an 80-year-old black guy – she's gotta lotta soul," said Freddy King's right-hand-man, guitarist Andrew 'Junior Boy' Jones.
Alison has won a swag of awards including awards, Best Band , Best Song, Best Female Artist and Best Producer in 2014. Alison also has three albums under her belt. You are certainly in for a treat! Alison is the ultimate performer. RAWNESS and emotion are what strikes you when you hear Alison play.
Guitarist: George Rigatos (George Rigatos Quintet, Big Mamma & The Hanged Men, Marvellous Hearts).
George (Medicine Man) Rigatos is a superb Sydney guitarist, bassist and singer. He plays with passion and energy that is hard to match! Having cut his teeth on the Sydney Blues scene with the Midnight Ramblers and the Leanne Paris band, he is now a much sought after guitarists for bands and combos in varied genres.
In the engine room!
Drums:Rosscoe Clark
Three times Sydney Blues Choice awards for favourite Drummer. Three times Participant in the Memphis Blues (The Cyril B. Bunter Band, Dom Turner and Supro, Mal Eastick Band, Ali Penny and the Money Makers, Midnight Ramblers, The Foreday Riders, Ray Beadle and the Vipers, Darren Jack Band, Steve Edmonds Blues Quartet, Don Hopkins, Chris Cain (USA) Eugene Hideaway Bridges (USA), Christina Crofts Band, Mark Sallings (USA) Milena Barrett Band, Tyrone Vaughan (USA) Lynwood Slim (USA), Egor Prodo ( Brazil), Mitch Woods (USA) Kingdom Brothers (USA) and more…..
The Stinger,  simply the best in the business!
Mike Rix (Bridie King, Jason Walker & Swamphouse, Stephanie Marchant, Toni Swain, Tomcat Playground, Ray Beadle, Charlie A'Court, Bridie King to name a few!) Mike is a double and electric bass player who has played gigs and major festivals around the country as well as U.S.A, Europe and Brunei.
Festivals: The Great Southern Blues Festival, Sydney Blues Festival, Goulburn Blues Festival, Darling Harbour Jazz Festival & Thredbo Blues Festival since 1994.
International supports: Canned Heat, Fabulous Thunderbirds, and Chris Cain.
Discography – Breakfree – 2001 Closet Sessions – 2009 Road to Memphis – 2011
Buy Tickets