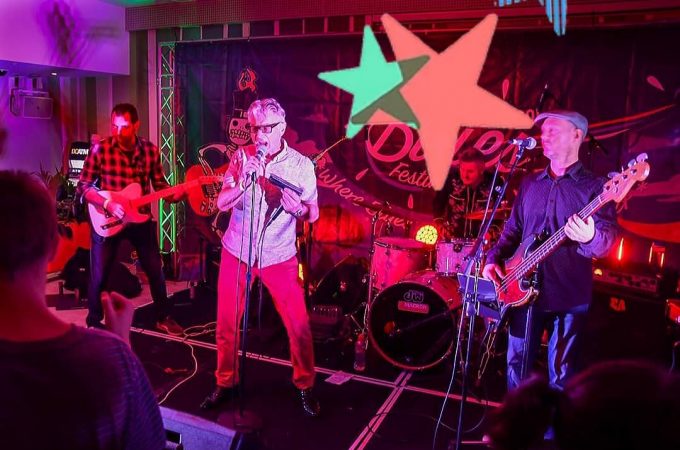 Continental Blues Party
Friday
28 Jan
6:00 pm - 8:30 pm
Schuss Bar
Saturday
29 Jan
1:30 pm - 3:30 pm
Merrits
Sunday
30 Jan
7:30 pm - 9:30 pm
Schuss Bar
Singer, harmonica player & songwriter, "Continental" Robert Susz is excited to be bringing his Continental Blues Party back to The Thredbo Blues Festival.
Robert is known for being the frontman of The Dynamic Hepnotics throughout the 80s, who had a smash hit with his tune "Soul Kind Of Feeling".
In the 90s he was doing it with The Mighty Reapers who toured extensively & released a half-dozen award winning albums in Australia & the USA as well as being the band of choice to back touring USA Blues Stars like Big Jay McNeely, Margie Evans, Hubert Sumlin, Lucky Peterson & Louisiana Red.
The Continental Blues Party will be featuring an all star lineup of –
Adam Pringle guitar and vocals (is in demand with everyone, including Mitch Anderson, Ray Beadle, Jo Fabro, actor John Waters' "Bob Dylan show", as well as leading his own combos in venues around the country).
Alex Hewetson bass and vocals (hotshot bassist for many Jazz, Blues & Funk combos including superfunky Jazz combo D.I.G. Directions In Groove)
Matt Morrison drums and vocals (who's been behind the kit for top Australian Blues acts including The Hippos & Ray Beadle as well as behind touring USA artists like Johnnie Johnson, Denny Freeman & Sleepy LaBeef. He also plays guitar and sings for his own combo, The Tremolo Men, who have recently released critically acclaimed recordings.
Together, they'll be playing a combination of Continental Robert's tunes with versions of tunes from legends like Ray Charles, Muddy Waters, Slim Harpo, Jimmy Reed, James Carr, Little Walter, Junior Wells, Johnnie Guitar Watson, Clarence Carter & many more of their heroes, to make it a FEEL GOOD, BLUES AND SOUL PARTY!
Here's the shorter blurb.
"Continental" Robert's Blues Party
Singer, harmonica player & songwriter (The Dynamic Hepnotics, The Mighty Reapers) is bringing his "Continental Blues Party" to work a whole lot of Feel Good Blues and Boogaloo. Featuring a hotshot combo including –
"Hit Single" Adam Pringle guitar and vocals
Alex "Baby Hewey" Hewetson bass and vocals
"The Rumble" Matt Morrison drums and vocals.
Buy Tickets