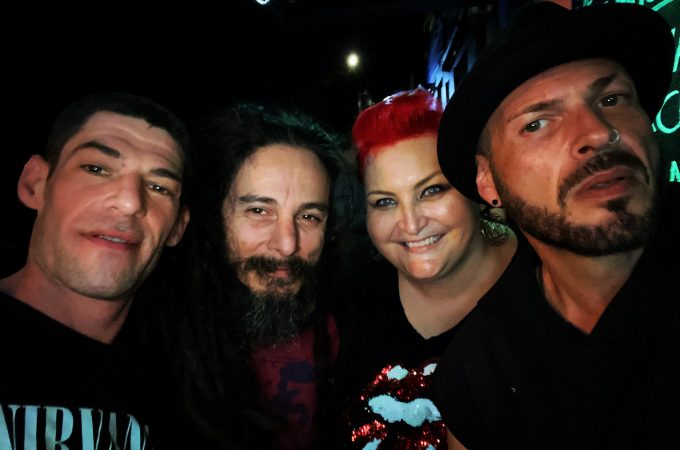 Big Mama & The Hanged Men
Friday
28 Jan
9:30 pm - 11:30 pm
Keller Bar
Saturday
29 Jan
2:30 pm - 4:30 pm
The Pub
Sunday
30 Jan
11:00 am - 1:00 pm
Village Square
Big Mama & The Hanged Men are a high energy funky Blues Band formed out of the Sydney Blues Scene featuring international blues Powerhouse Fran "Big Mama" Liddle on Vocals, Highly Acclaimed Guitarist George Rigatos (The Ramblers, Ali Penney's Money Makers, The Marvellous Hearts), Drum virtuoso Ed Rodrigues (States of Chaos, The New South, Polymorphic Orkestra) and on bass the enigma Serg.
Raising the roof on every venue in Sydney and attracting huge crowds for their passion, Comedy and unapologetic wit, it is said that Big Mama has the voice of an angel who found the keys to the liquor cabinet, there are people who can sing and people who have Pipes and Mama has those pipes.
The Hanged Men are extraordinary in their own right.  With long time Sydney Blues favourite George Rigatos leading this amazing line up.  Offering beautiful solo performances by all members of the band.   From funny strong original songs to covers done a little different you can't leave a Big Mama show without having danced on a bar or set some things on fire.
Buy Tickets